Interior Storm Windows
Improve your home's energy efficiency & increase home comfort with window insulation panels
Save your existing windows and seal out drafts with our window insulation panels. Our panels install with ease in just minutes. This is our budget friendly, entry level window insulation product offering great performance at a price you can afford! We use 16 ml thick vinyl which is some of the thickest in the industry, and is a superior window insulator!
Our interior window insulation panels attractively blend in with your existing window treatments. They are ideal for historic homes and are an excellent alternative to full window replacement. Custom made interior storms are crafted with our patented aluminum frame, gaskets and quality heavy vinyl that is practically clear as glass! They fit…"like a cork in a bottle" with compression gaskets in your window frame. Start saving immediately on your heating and cooling bills and improve home comfort for years to come!
The U.S. Department of Energy says; "…save up to 20% to 55% of heat loss by applying plastic over a window." It just makes dollars and sense to use our panels wherever a drafty condition exists. Save a window and use an EZ Storm Panel; a Michigan made green product. Customers have chosen EZ Storm's window insulation as a unique, affordable and attractive solution to drafty windows for 9 years.
Get an instant estimate
1" wood frame Shipping / Storage Box
Light weight, 25 year life, effective seals
Easy Installation
Easy CARE

Unique and Effective Seals

Color Selection: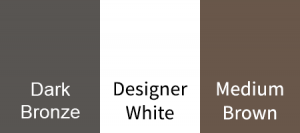 There are 4 easy steps to the installation.
Mount the 'U' Channel provided to the top of your window frame as close to the window as possible. Use the double sided tape and/or the #6 x 3/4″ screws that are provided.
Match up the panel number (found on the back) with the corresponding number of your scheme you originally sent to us.
Starting at the top, press in the top of the panel into the 'U' Channel and slide the panel into your framework until it is vertically parallel to the window.
Depending upon the design, we may have added special set screws to the panel near the bottom (Left/Right) sides to help retain the panel into your framework. You can simply use a Phillips screwdriver and tighten these two screws to create a force sufficient to hold the panel against the force of the exterior winds or home pressure relative to the atmospheric pressure.
It is best practice to remove the panel once a year to clean off all the dust, pollen or fingerprints that have accumulated over the year. This will keep the panel new and attractive for many years.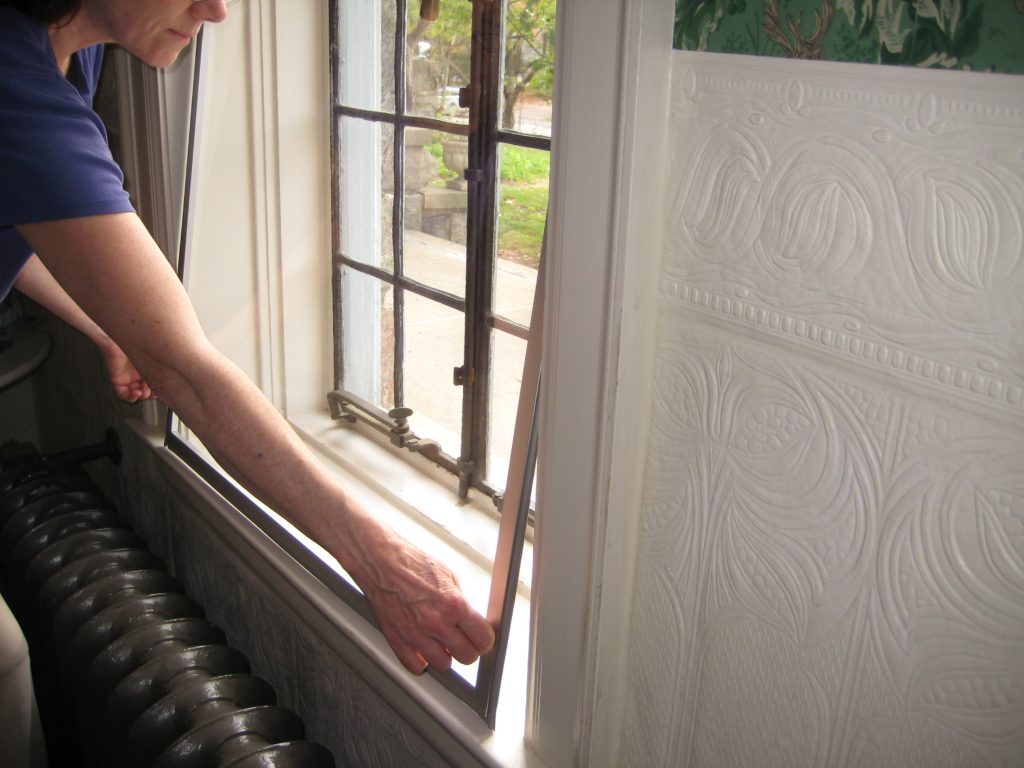 "I'm very pleased with the EZ Storm Product. They blend into the existing window frames and are hardly noticeable. They have made a big difference in the comfort of my upstairs rooms with the Air Conditioning in the summer as well as saving heat in the winter. The staff is very professional in the sales call and the installation of the panels and they do a great job insuring that the fit is perfect. Couldn't be happier with the service and the product and enthusiastically recommend them."
Paul M.,
Royal Oak, MI